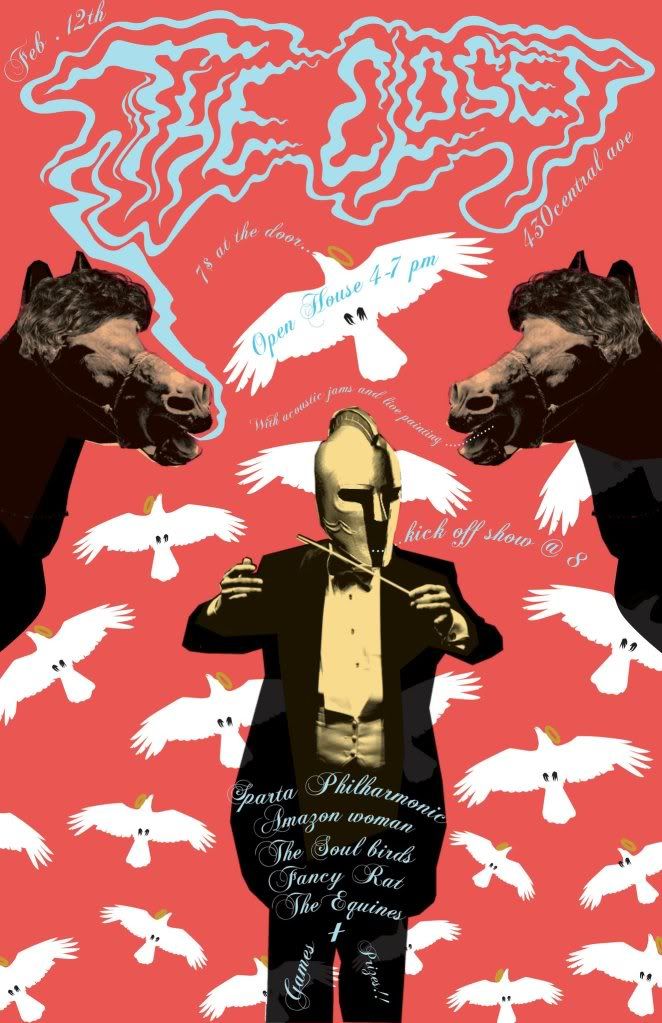 From Facebook:
The Closet is downtown's newest all-ages venue, tucked away in the Rosemary District. Come celebrate with us on our first night in business!
Open House 4 – 7 pm featuring live painting, acoustic jams, and friendship.
Kickoff Show starts at 8pm featuring:
BARD AND MUSTACHE (Sarasota/Philly)
AMAZON WOMAN (Sarasota)
THE SOULBIRDS (Orlando)
FANCY RAT (Sarasota)
SPARTA PHILHARMONIC (Philly)
THE EQUINES (Sarasota)
The first 100 show attendees get a thank-you Closet Coozie.
There will be games. There will be prizes.
$7 at the door includes one raffle ticket. Win band merch, Closet schwag, and beer (if you're of age, of course)!!