Sarasota is Kicking Ass.
The Joint Collective crew now has a Facebook page, and they're putting out the Call to Artists!
The Noise Ordinance is the biggest collaboration among musicians that the town has ever seen, and the community is showing its support. You will be hearing much, much more about it as the February 20th release party at Cock n Bull draws near. Sarasota Herald-Tribune's Dawn Scire had the scoop in last week's Ticket, along with a break-down of 2009 (with bonus shout to Finch House)!
Marc Ganancias reviews The Equines at New World Brewery.
"Erin Murphy's voice is haunting, with a rapid vibrato style similar to Stevie Nicks with a Folky twist…The band's style is a melding of late-70s Post-Punk with Pop sensibilities, mixed with a bit of Southern Folk." Read More.
Tim Sukits reviews Youth's bittersweet last show & CD release…
"The lyrics on the album are a testament to how poignant young writers can be these days. The songs are sincere, and you can hear genuine heartbreak. How they managed to experience it already is the question. But there's plenty of goofy moments that remind you they're just kids having fun. That fact is obvious as you watch their teen fan club, bunched together freezing on the CNB back porch, singing every word to every song…" Read More.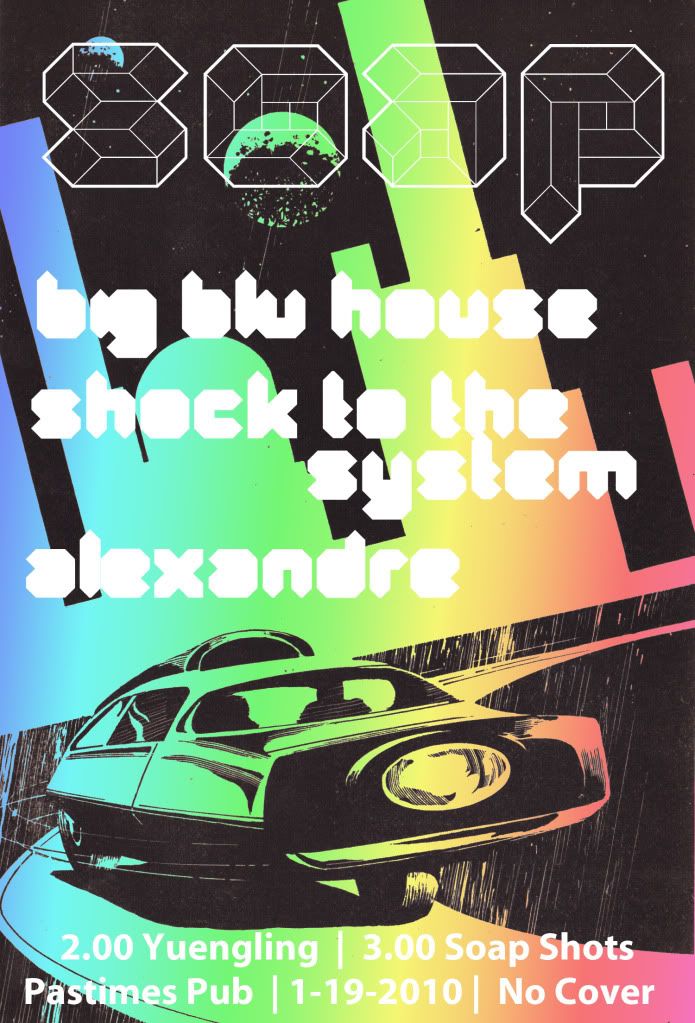 The second to last Soap is January 19 at Pastimes! Wtf!?
Ciera Galbraith, author of this wonderful piece of high school journalism, informs us of the big to-do for Healthy Start Coalition:
"On Thursday, January 21, 2010, The Healthy Start Coalition of Sarasota County is partnering with Sarasota Architectural Salvage to host "An Evening with Healthy Start", a fund-raising event featuring live music by local band, The Equines, food from local restaurants, beer and wine, fabulous raffles, and in-store specials with all proceeds going directly toward Healthy Start services." RSVP On Facebook.
FYI, she is also the front woman for the new super-group set to debut at the Secret Garden this Saturday…..Cassolette! Be their friend and listen on Myspace.
Do you Twitter? Add The Equines, Big Blu House, Noise Ordinance, CL Sarasota, Herald-Tribune Ticket, and Living Proof Mag!
Check out Greg Ferris on Living Proof Magazine today!
Finally, a slide show from December's Art After Hours at the Fruitville Library.