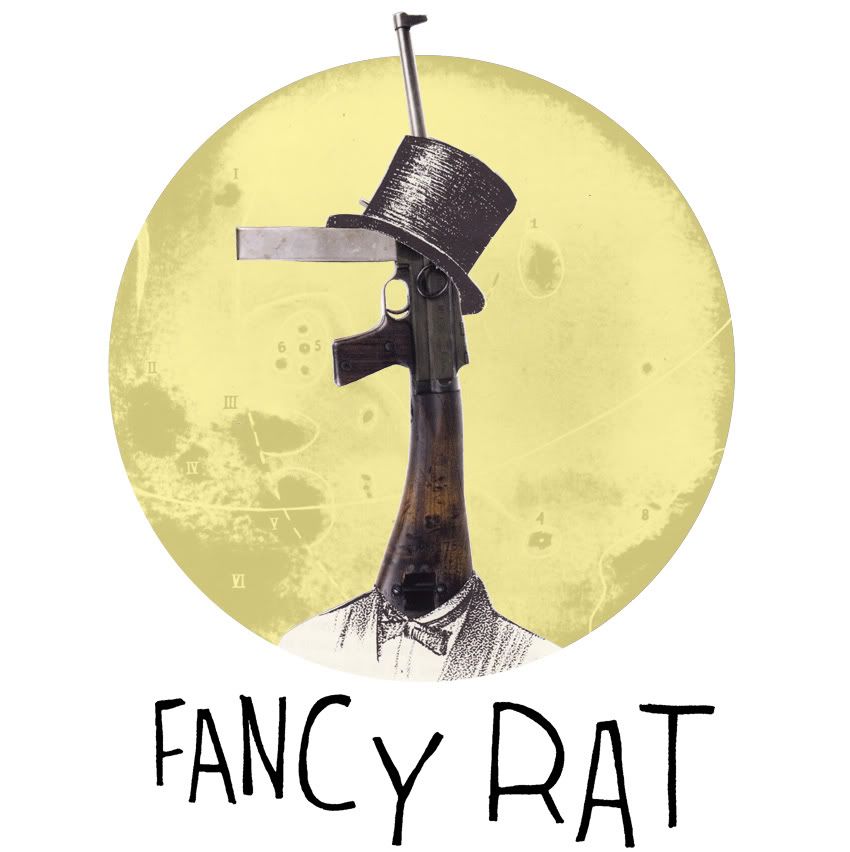 About The Band:
"Regardless of any thoughtful touches to liner notes, Fancy Rat has secured a place as one of our scene's favorite
local bands with their combination of unique instrumental layers, infectious melodies, well-crafted lyrics, attention
to musical detail, irresistible dance rhythms — the list goes on."--The New College Tangent
Aggressive, ambitious, and blatantly fun, Fancy Rat is a motley assortment of misfit musicians whose pop sensibilities guide their noisy-by-nature brand of instrumentation. Although driven by witty and sometimes painfully intrapersonal lyrics, Fancy Rat is not afraid to explore their musical curiosity through extensively thorough brainstorming sessions and endless late-night experimentation. With an acoustic guitar, bass and drums as the backbone alongside a human beatbox, blues guitar, pots and pans, and a French horn, it's fairly safe to say you've never heard anything quite like it but will be glad you did.