May 30th, 2010 -
We recently had the pleasure of inviting on a long-time friend and local favorite to shower us with a very special set on a very warm day.  Always clad with a sharp wit and charming smile, Bryan has been a strong influence in his local scene for a number of years.  We're very proud to have the opportunity to bring to you a taste of this dish which many Sarasota natives have been enjoying for quite some time.
Porch Session: Bryan Beardsley by FinchHousePorchSession
More from Bryan
Porch Sessions presented by Brian Yoder and Adam Marret
March 4th, 2010 -

For our second installment we invited the lovely ladies of Scone Train to come warm our hearts, since our skin was frozen stiff.  They will be releasing their first LP in classic release-party fashion at the Cock & Bull Pub in Sarasota FL on Saturday March 27th at 9pm.  Admission will be free and other celebratory acts include The Illustrated and Jeff Ilgenfritz + Chris Rae from Orlando's Mumpsy (free album download)
The Train is only one of the thirty-eight local acts whose talent is now, and forever, burned into area entertainment history with Noise Ordinance.
All aboard!
For info on how to appear on FHPS, contact fancyratyoder@gmail.com.
Vol. 2 Finch House (one mic) Porch Sessions: Scone Train by FinchHousePorchSessions
More from Scone Train.
February 1st, 2010 -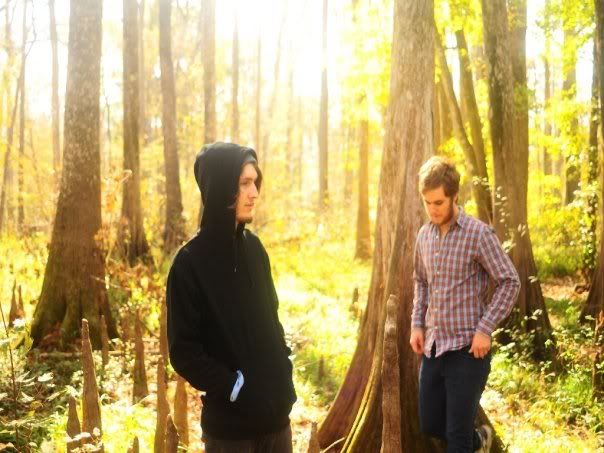 As the first of many to come, Devin Robinson and drummer Ryan Elwell set up shop here on the Finch House porch to give us a home-cooked bushel o' songs for your hungry ears to taste! One Porch, one microphone, and a few friends and neighbors is the concept, with the intention to "leave the fat on" and the heart intact. This duo had no problem tapping into the premise.
Goes well with: hopping trains
And: whiskey
Porch Sessions will be (with luck) a bi-monthly release with a different artist henceforth each session.
Vol. 1 Finch House (one mic) Porch Sessions: Devin Michael Robinson by FinchHouse
You can find more about Devin on the Devin Michael Robinson Band Myspace.